Well, I was shooting for either a 6" dive or suspending, but looks like I ended up with a countdown. She'll dive about 1fps. (feet per second)
Materials:
Balsa, paper clips, polycarbonate plastic and "googley eyes"
Action
:
It has a fairly wide wobble to it and it pivots right around the center. Jerk it a few times for random surprises. (tested it out at Lake Perris a few days ago)
Colors:
(in order of application)
4 x Minwax gloss clear urethane coats (dipped and HAND SPUN, sanded with 320 grit between each coat)
Createx Opaque White 3 layer base coat
Createx Pearlized Copper for the scales
Createx Pearlized Purple for the back/top
Createx Pearlized Silver for the bottom, and a very light spritz on top.
4 more coats of Urethane to top it off.
The scales were made with some metal mesh net I picked up at Michaels.
Enjoy the pics. I'll slap some hooks on it and test it out in the trout streams and on some small bass soon. I'm about 100% positive it'll work just fine on multi-species.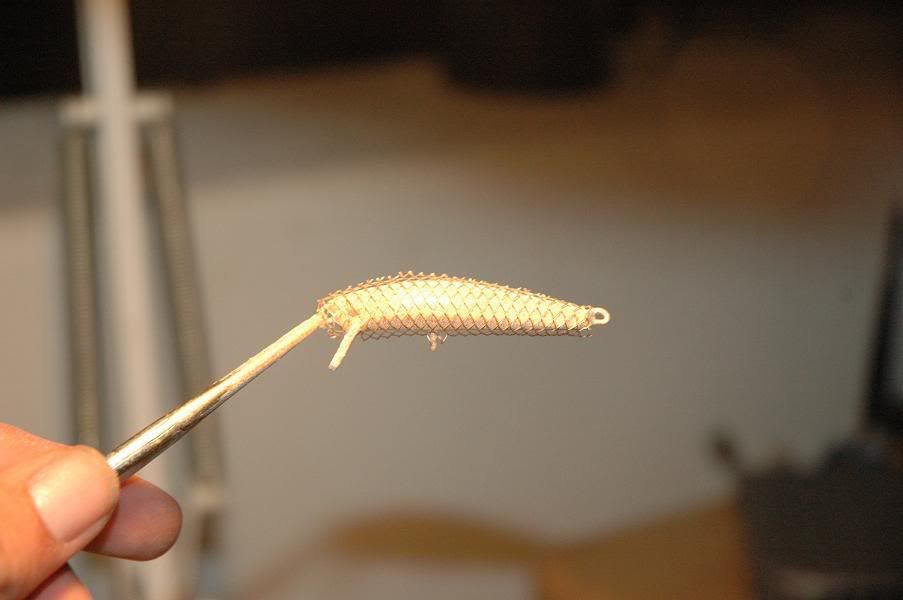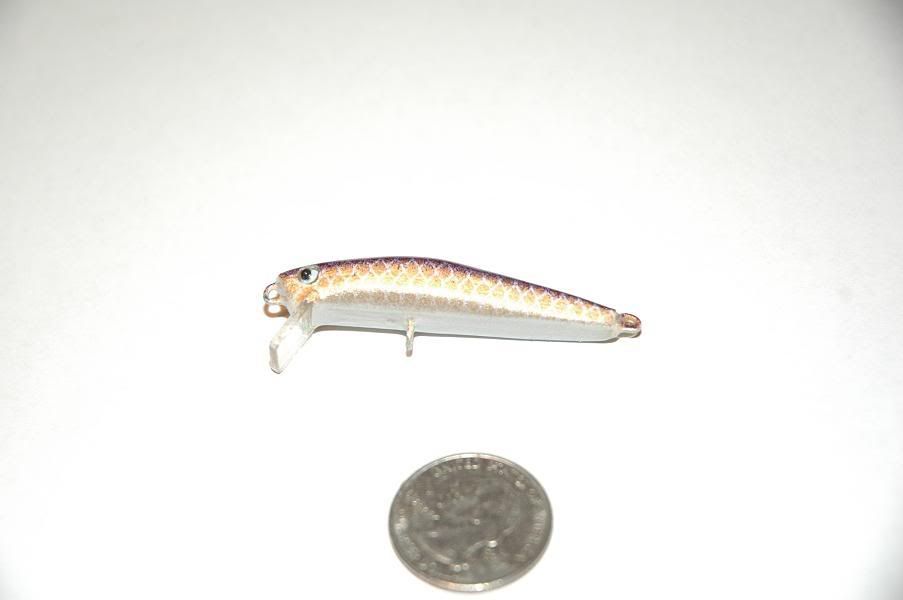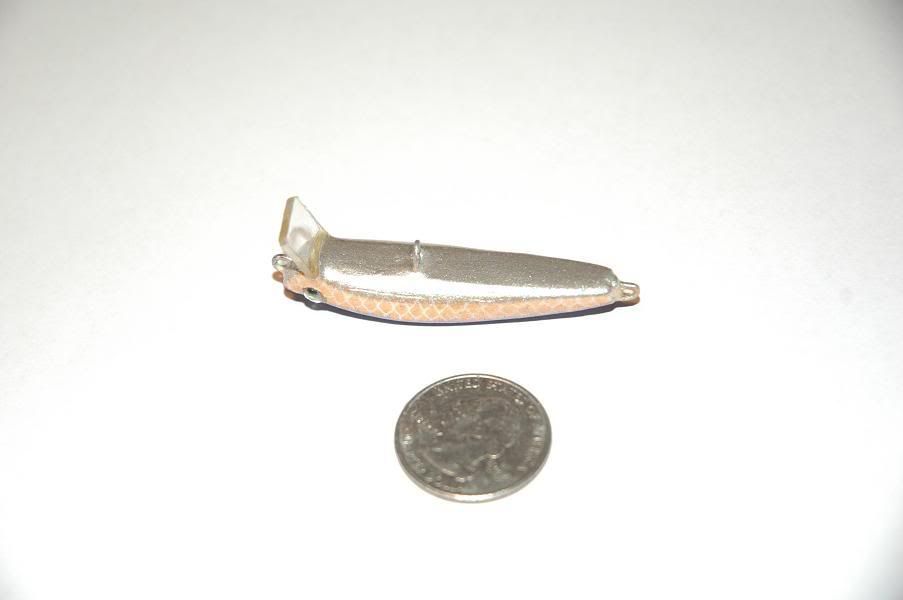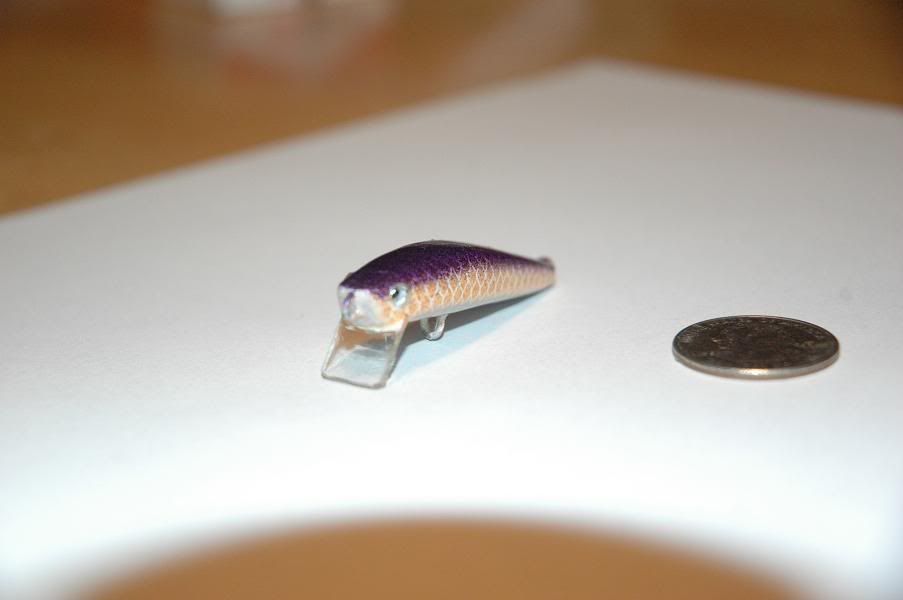 Edited by Tacklejunky, 14 May 2008 - 12:42 AM.