My compressor just arrived (finally), and I dove right in. I doodled on a piece of paper to get a feel for how the thing worked, and then messed around with the paint to see what consistency shot the best. The paint I'm using isn't that great...it's .87 cent 'Folk Art' paint I bought at hobby lobby (I don't want to spend a bunch of money yet). Anyway...first one down...should be all downhill from here on out hopefully...
FYI...the red dot on the lip isn't from this repaint; I fill in the hole that comes in the cb50's lip and seal it with a dot of red lipstick. Also...the dark spots are from where the cb50 is put together. I can't really prime this bait...I wanted to stick to the light 'ghost-like' appearance.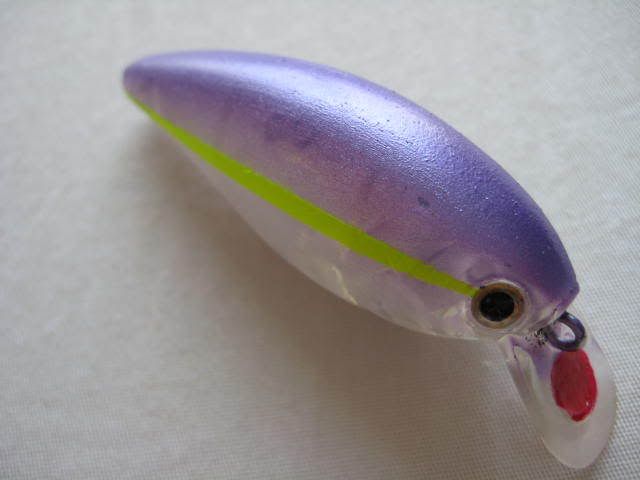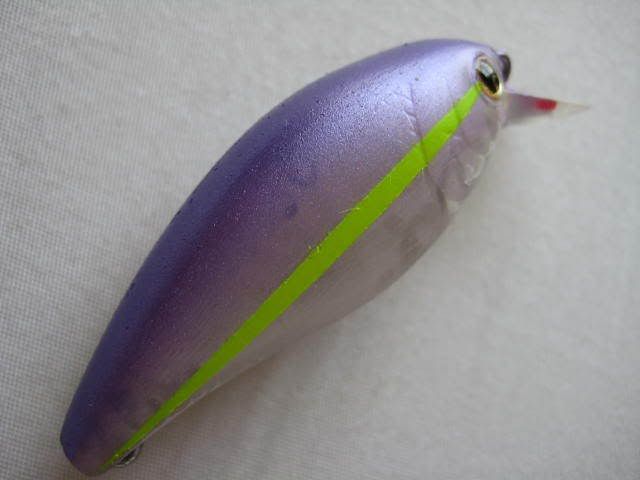 Edited by The Natural, 25 June 2008 - 03:15 PM.