here is one that im working on.
i was originally gonna do it in baby bass color (i traced a bass picture to get the shape) but now i think im gonna do it in a shad color, because there are some large gizzard shad in on of my favorite lakes.
anyway, heres the lure with weights and hardware installed and epoxied together.
next step is to test it out (i need hooks before i can do this) and then paint it.
the bait: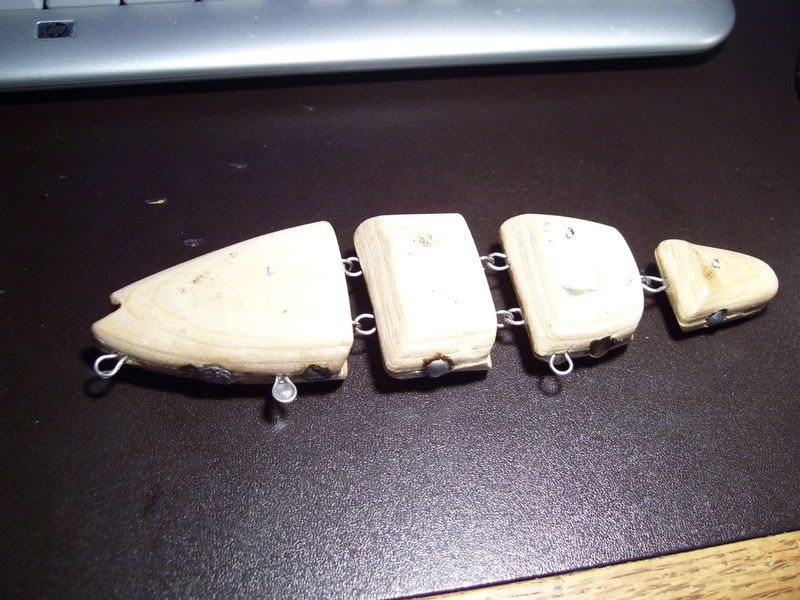 wide range of motion: