In order to keep my hinges as discreet as possible, I use a dremmel to create cavities for the eyelets. This might not be practical for a wood bait, but it works well with expanded pvc.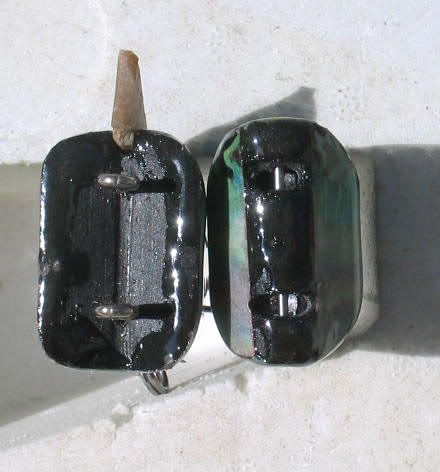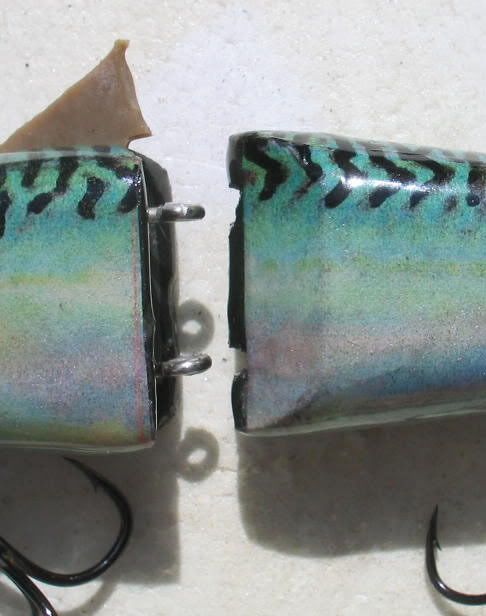 With the bait fully extended, the screw eyes are only partially visible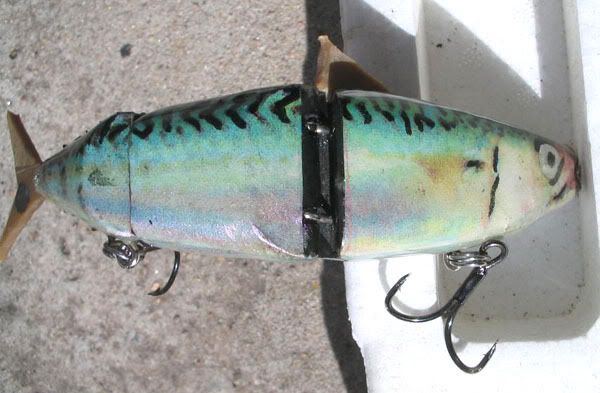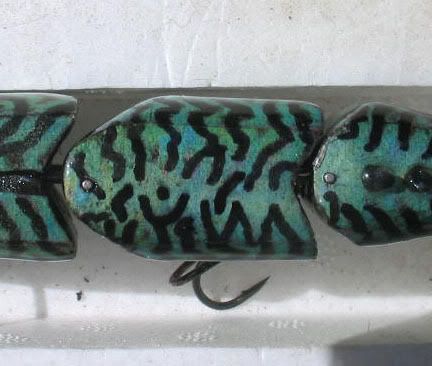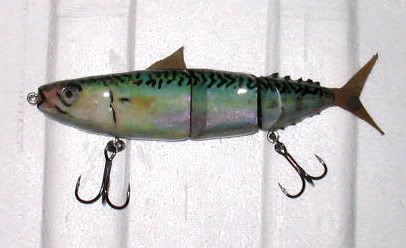 Like Mark Poulson said "I'm still learning" and the screw eye/hinge pin method leaves lots of room for tweaking and tuning.
The bead hinge/pin method Jamie posted about sounds very interesting, would love to see what that looks like.