well i made a few cranks and stuff like that, that i never finished lol so heres a swimbait that i pretty much did finish.. all it needs is paint right now.. the action is amazing! it weighs about 4oz and its a surface/sub-surface... i call it the GREEN CRACK..
the start
all cut out
weighted...this craps no joke... breathing lead and burning your self all for a lure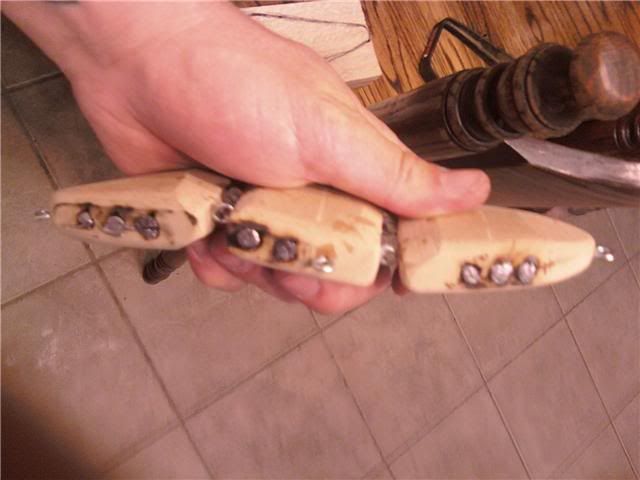 and now its waterproof and ready for paint!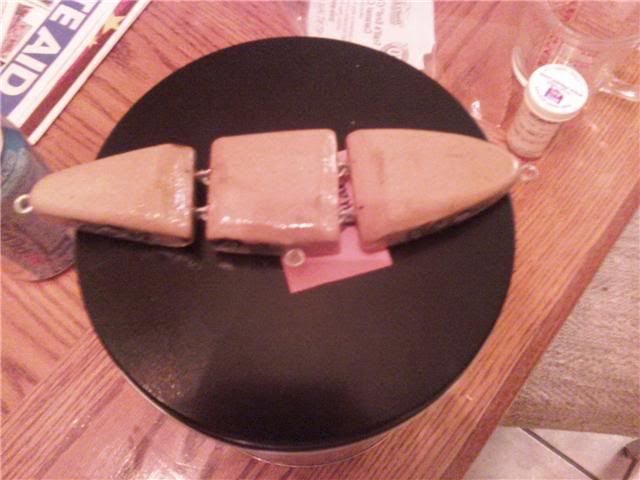 My wife had the camera last night so i couldnt take a video but i did toss it in my pool and let me tell you the action on this thing is unreal! Way more action than i thought it would have! I reeled it in slow and it acts like a wake bait, at meduim retrive it swims about 5 inches under the surface, and the one thing that amazed me is when i burned it in as fast as i possibley could.... It swam perfect! Never once rolled on its side! It swam prefectly true every time! Also took a good beating when i accidently casted past the pool onto the cement lol but it held up awesome...
i will be making a few more of these, this one is a surface/subsurface, i will also be making a slow sink and a fast sink. Also i have a shad swimbait thats in the works right now as well as some others..Shhhhhh! Haha i will be giving some of these to a few buddys to test out and put them to work...