I recently uploaded two 2" jerk/glide baits, in the gallery. Despite their good showing in the bath tub, when actually fishing these, I found because of the top curve and the eye location on the lure , they were not gliding too well – in fact they were 'rocking horsing' through the water – when jerked they would plane a little and then dive.
Following on from a post of an old lure I made with 2 lips, which described how well it glided, I thought to counteract "the dive", I would try this principle on these 2" lures, and see if it rectified the problem.
OLD 2 LIPPED LURE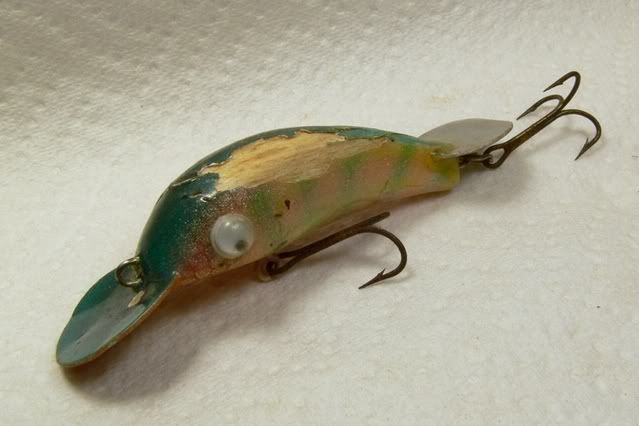 I just punched out a piece of plastic (blister pack), and super glued the disc on the rear, just above the rear hook hanger, heated it with a heat gun, and after a few tests came up with what appears to be the right angle which was, in this case, with the lip parallel to the base of the lure. It now 'jerks' horizontal through the water (in the tub) and looks pretty good, so now I will punch out some thin Lexan and glue it in permanently.
Try it, this may turn nothing into something. pete