hey guys you remember these vids i posted of my first prototype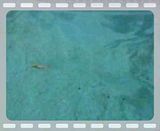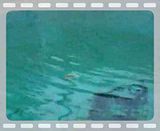 well i weighted it and coated it with minwax polycrylic stuff.. and waited a day and tested it in the vids above. as you can see it floats, when reeled it was a surface/subsurface depending on how fast you reeled it..
well since than i have a new pattern and just tested it again for kicks..(since my new baits arnt sealed yet.) and IT SINKS! about a 1' every 3 seconds or so... i mean i added hooks but i dont see the hooks making it sink like that, the woods pretty bouyent 4.5oz baited floated....well did float..lol..
also this bait as only been in water for the test vids, it hasnt sat in water for any long period of time.. so is there anyother reason on why it would sink?
Edited by matt duarte, 11 December 2008 - 09:01 PM.