Well, I finally got a couple baits cut out and sanded. I used a piece of scrap 3/4" Plywood I had laying around as a starter piece. I have a lot of excitement about this new hobby but at the same time I am thinking how in the "bleep", what in the "bleep" "bleep" do I do now! For my first baits I chose the one piece body based on searching and a few tips from the guys on here. I think I can get the hang of the through-wire, but I think, or should I say thought the one piece would be easier to start with.
I found out quickly that sanding is a whole lot of technique, as I ruined the first bait. I am a big Lucky Craft fan so I want to make something close to a pointer style bait, I love the action of the pointers. I have 2 designs I am think about that will have a larger profile from the nose past the belly. I also have a standard crankbait, which actually turned out the best of all 4. I don't want to go on and on, so without further a-do.....I present my first attempt! Oh, and to the guys who use the Dremel to slot the bill.....you guys rock! As you will see my first attempt was anything but rockin!
2.25" Crank before and after
My "rockin" attempt with a Dremel....holy crap! Yes it is just a piece of poster board....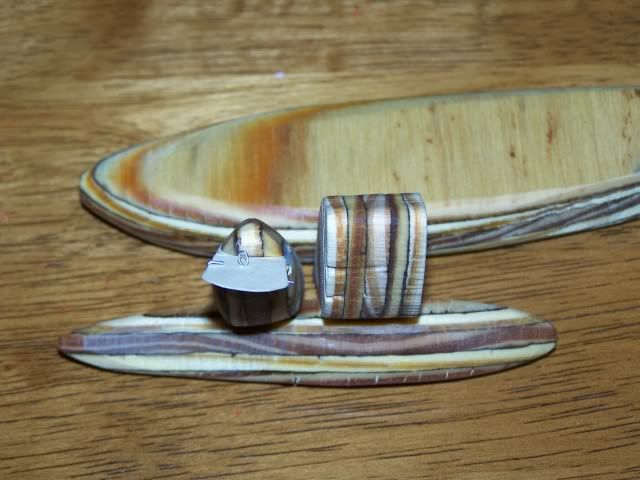 3.5" Jerk I lost most of the belly shape while sanding.....also figured out I need to scale by factor to allow for sanding overstock:rolleyes:
This is a bait I named Lulu in honor of a fishing buddy's ex! 9"...... I don't know what to call it:P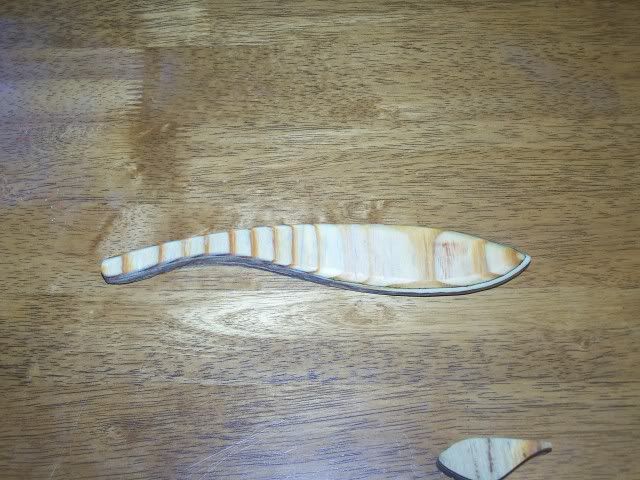 Edited by hybrideye, 15 February 2010 - 08:00 PM.