Hi everyone!
In one of my last thread, someone asked me about the way I paint what I call "3d scale"; considering that I've learned much from this forum and that I like to give back as much as I can, here comes the explanation of that style of paint.
I hope that this "how to" will be helpful; I've been thinking about the way to get a kind of tridimensional scales for a couple of night (yeah, I can't sleep until I've done what I have in mind: I think I'm going mad...) and finally I got it, or at least I think I did, so here it is. I'd like to give back some info, considering that I've read a lot of things that you all shared on this forum, and these will be my "two cents".
The first step is to paint the lure black;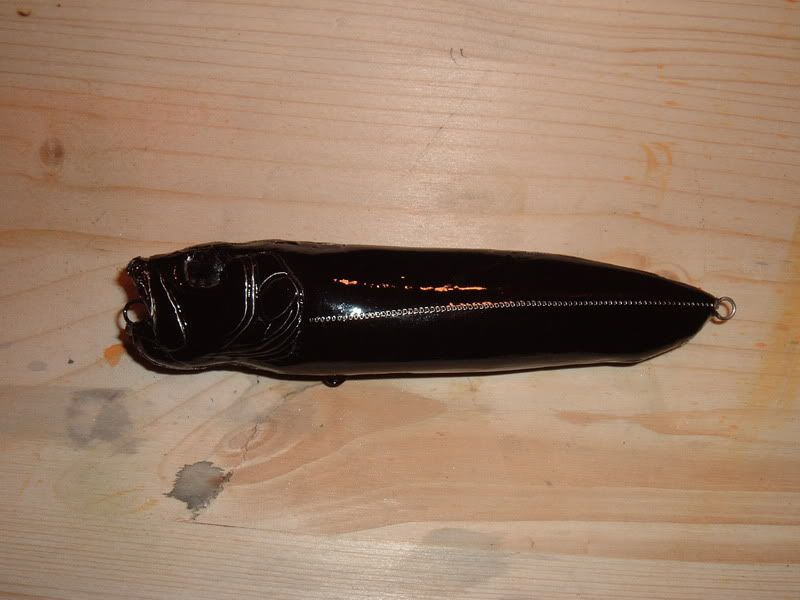 This will be the color that will give the "depth" in the painting of the plug.
The next thing to do is to use a net like I did in this picture;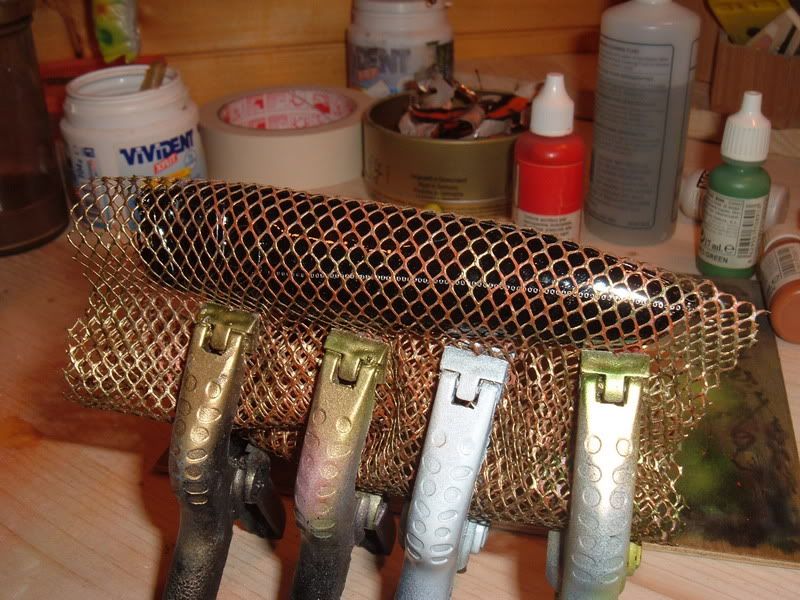 and once done it, to spray a gold or a metallic gold from the tail to the head of the plug. I spray it in this direction because it will allow me to get a kind of "color drop" in the point where the net makes the cross, and this will be very helpful for the next step...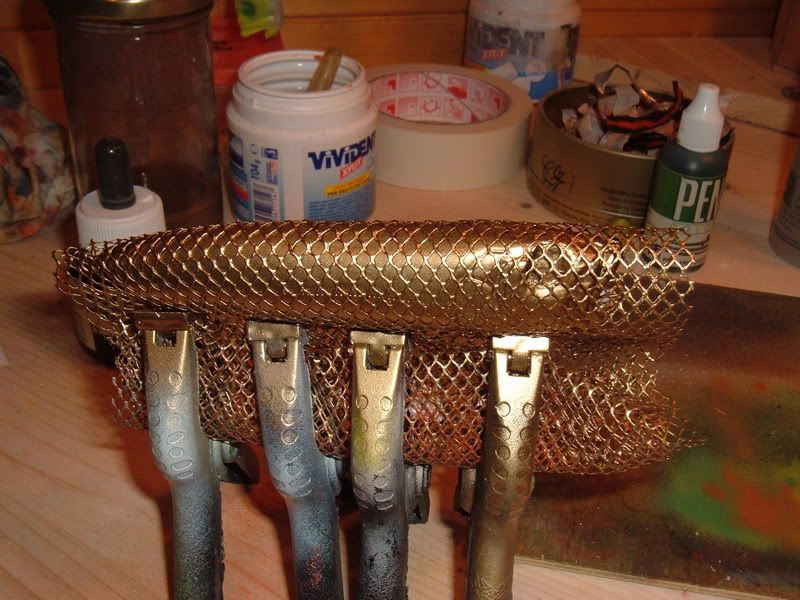 ...that is the one where we have to tear some strip of adhesive paper tape, to copy the vertical stripes of perch pattern,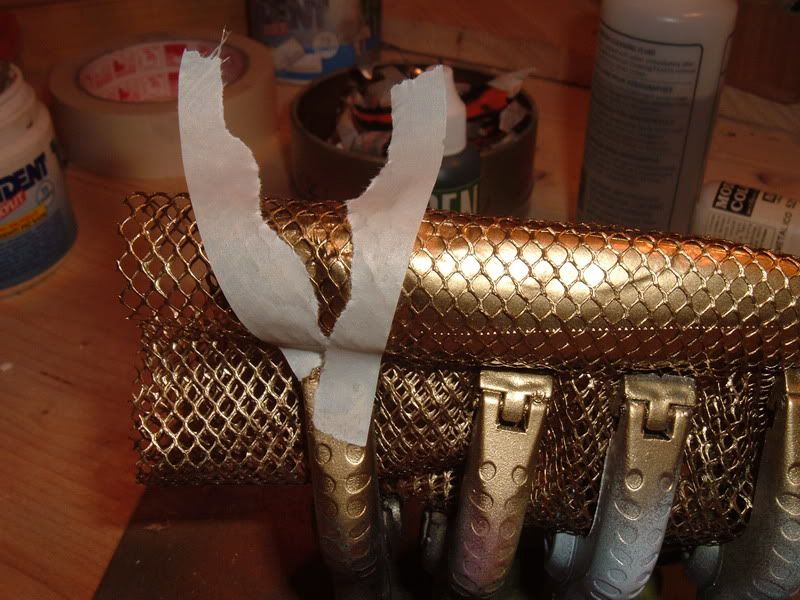 ...And then, spray a light green with a strong angulation "head->tail", because this will give us this effect;
Now, the only thing to do is to spray some transparent green on the top and on the side of the lure, then to finish it as you prefer.
These are a pair of plugs painted with this technique: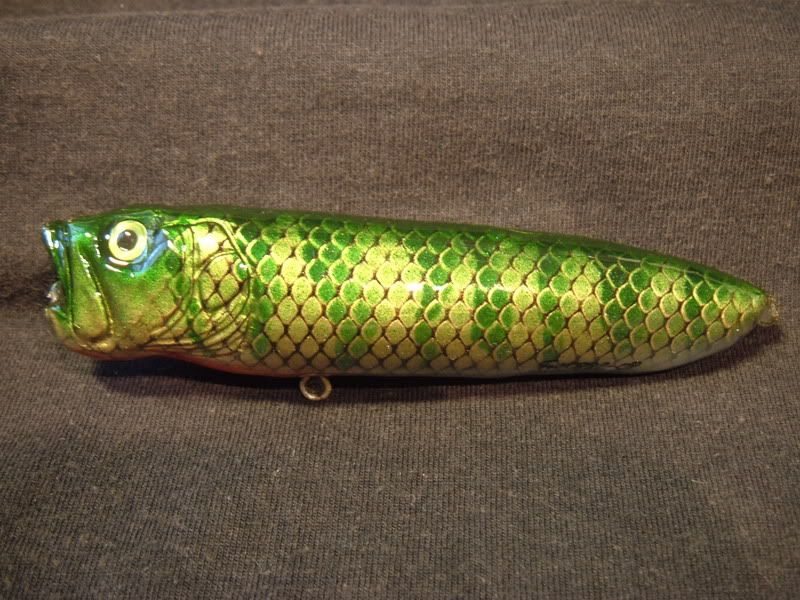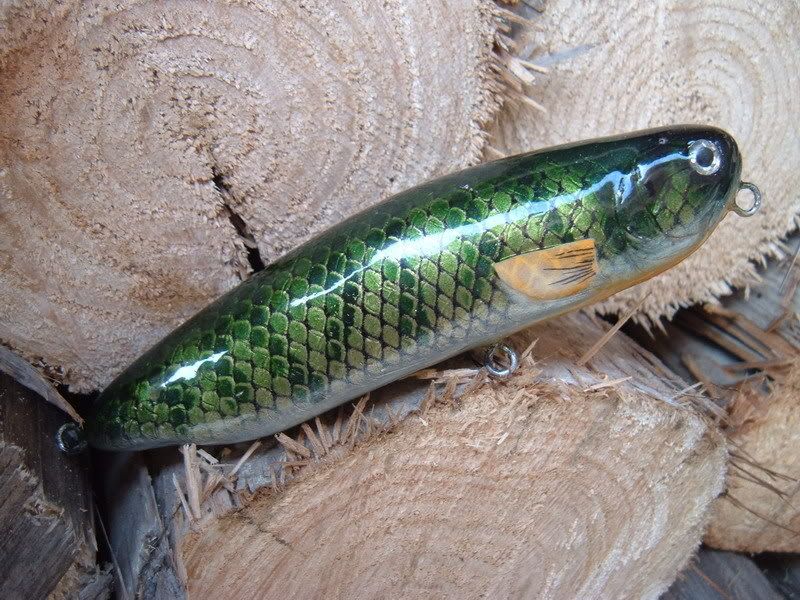 Ok, this is all that I have to say about it, and I just hope to have been useful to you. 
If I have not been clear with my english or if you need to know something more, just ask me.
Thank you for having read this thread.
Francesco "Geppa"