Hello everyone!
After a lot of troubles, I finally found the time to share one of my latest swimbaits; a two-pieces shaped as a carp.
I use to carve my plugs by hand with a knife and sand paper, and these are the pictures of the "work in progress", from rough wood to coated resin-made lure.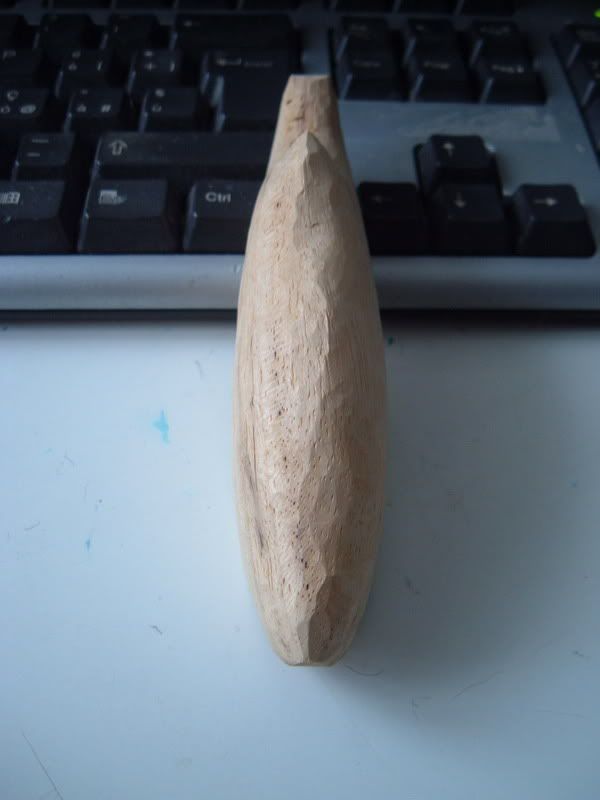 Foiled and ready for the mold, so that the other swimbaits will be the copy of this one: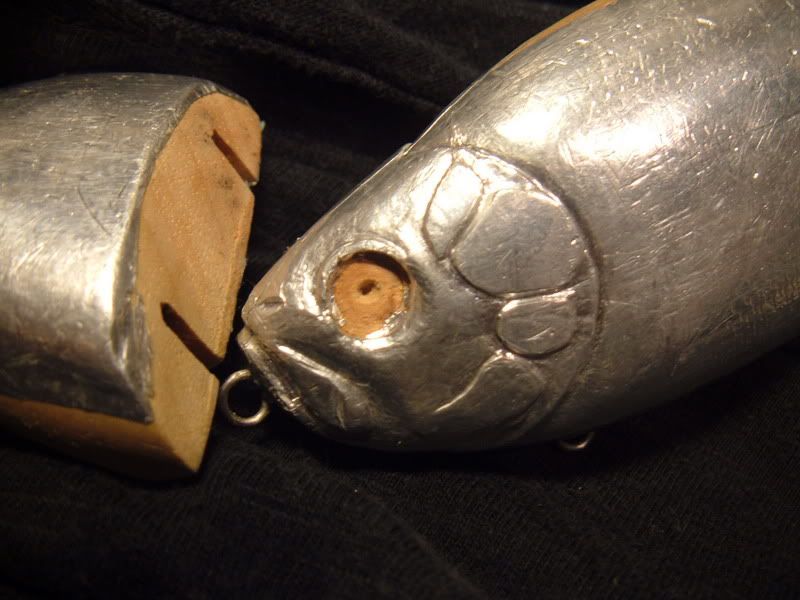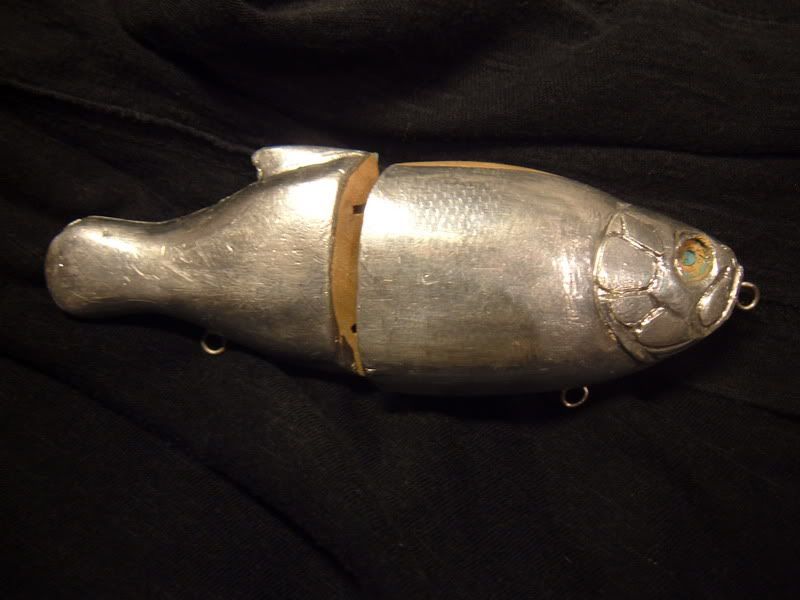 Airbrush painted, epoxy coated and ready to fish;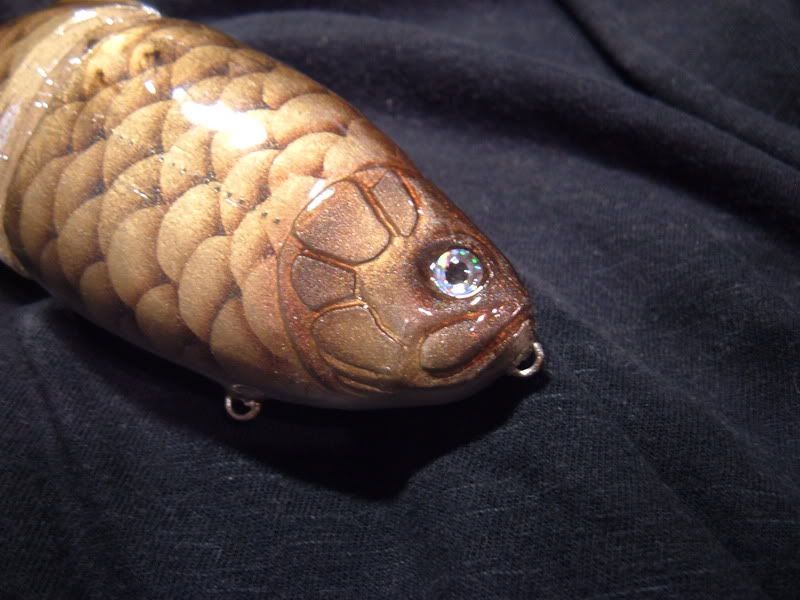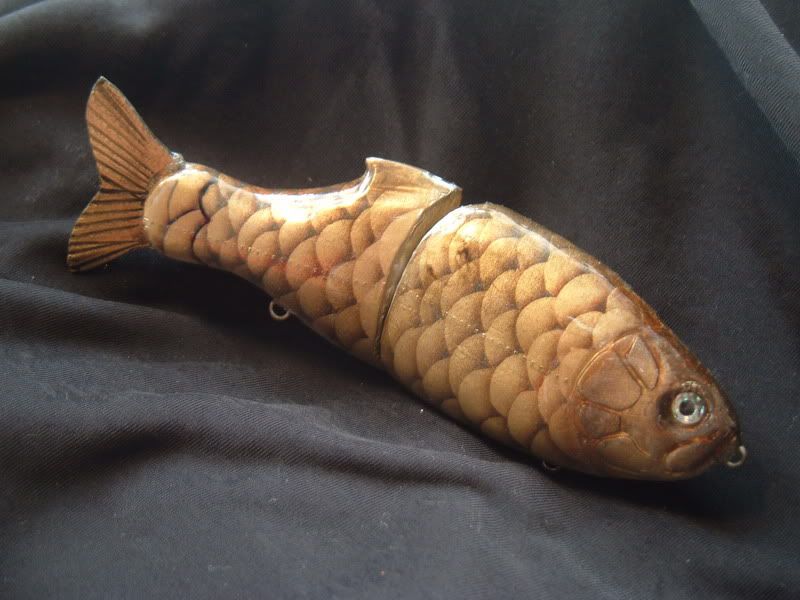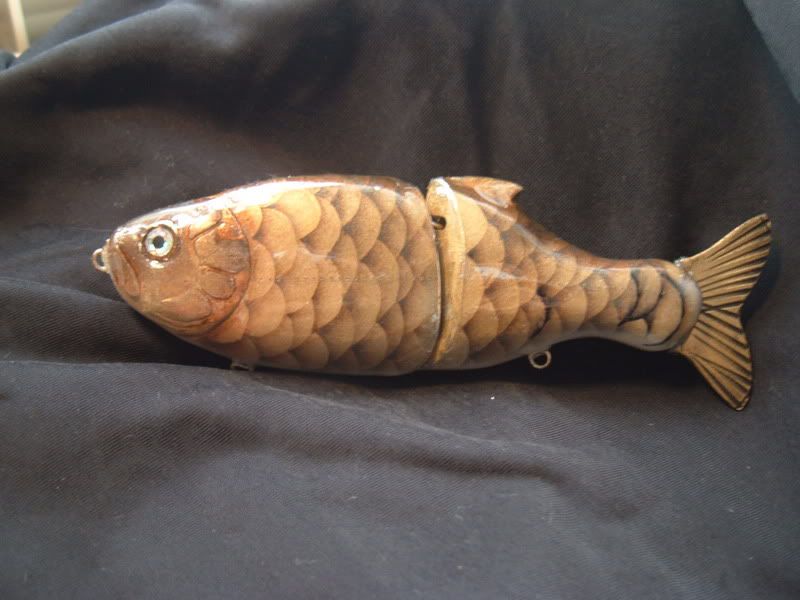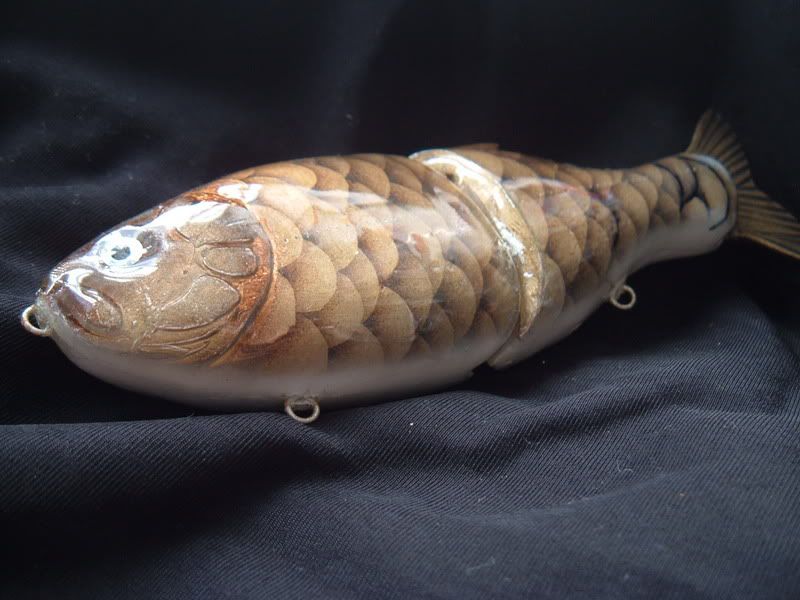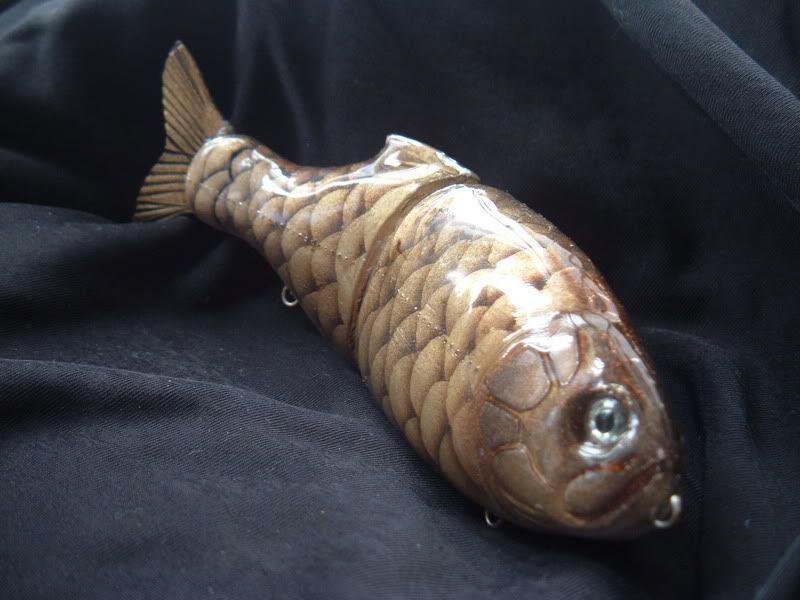 It's slow sinking, 3 oz and 6 inches. It has a nice "S-action" in the water and if twitched, has a side-to-side movement (just like a spook).
I'll post a video of the movement, if it stops raining...  
Greetings,
Geppa.