Looking for your opinions on the value of a mold that I'm thinking about making for other people if they want their own.
I've noticed that some of they fishermen out here ask where to find larger sized football heads (2,3,4 oz.)
I've looked all over the internet and the biggest that I've seen is a custom 2oz. mold from shawn collins?
I've been thinking about doing this for quite a while now and dove into this project thinking that there is a local market for this type and size leadhead.
For this mold, I decided to make my own mold blank.
I know that do-it has blank molds that are ready for machining but I have other uses for that money
I used some extra 6061T-6 aluminum that we had around the shop and 5 1/2 hours later made these two mold blanks
I'm limited on my programming abilities when it comes to CNC milling. Each cut has to be on the same plane so the cutter cannot feed deeper or shallower during that particular cut.
The cut has to finish, then I move the cutter deeper or shallower then start a new cut.
I needed to explain that so you don't think that I'm some sort of super CNC machinist.
I made 2, 3, and 4oz. cavities and cut the hook eye cavities so they will accept a variety of heavy duty hooks, both in 60 and 90 degree bends
I used the barb design from the style "9" shad jighead but made the distance between the first barb and the head slightly longer (1/4") to accept a skirt, if desired.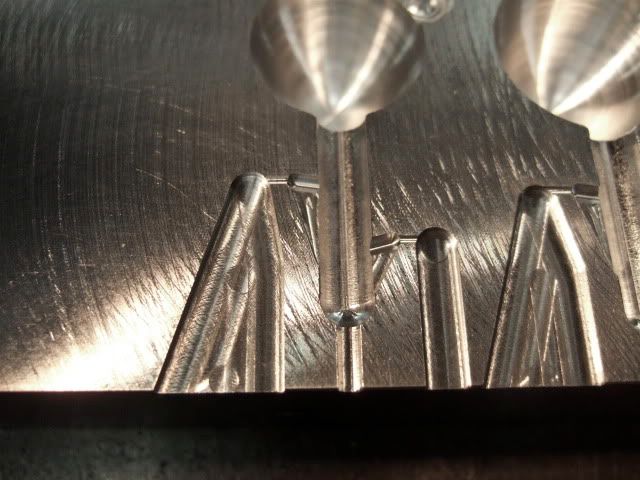 These are the cavities. I used a ball endmill cutter and cut several circles with a decreasing radius per circle as the depth increased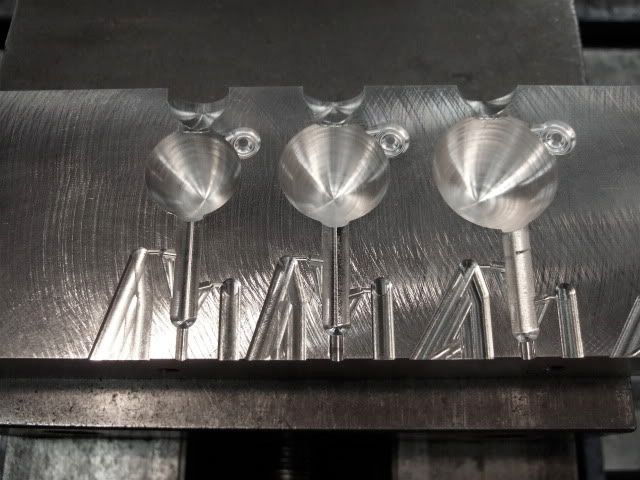 There are a couple of drawbacks if you make or modify a mold to accept larger, thicker hooks.
1.- You have a chance for some flashing around the hook which is easy to cut away with your gate shears
2.- Your smaller hooks might get off center with the mold closed because the eye is no longer being pinched.
I've added these adjustable angles to hold the hooks straight and on center with the head on some of my other molds, including this one.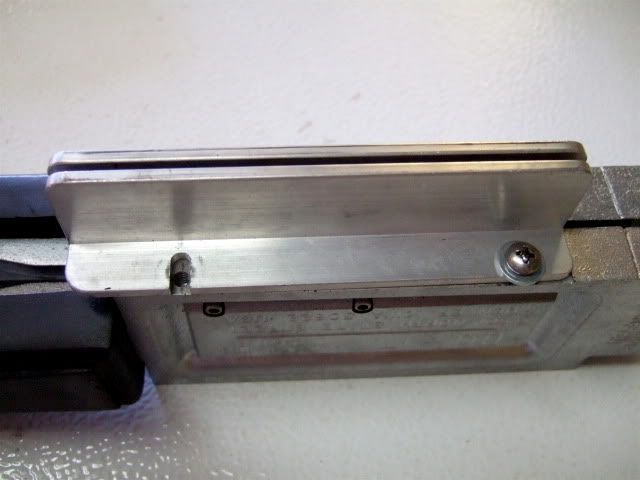 ...And here are the some of the finished products
2oz. with hooks ranging from 5/0-8/0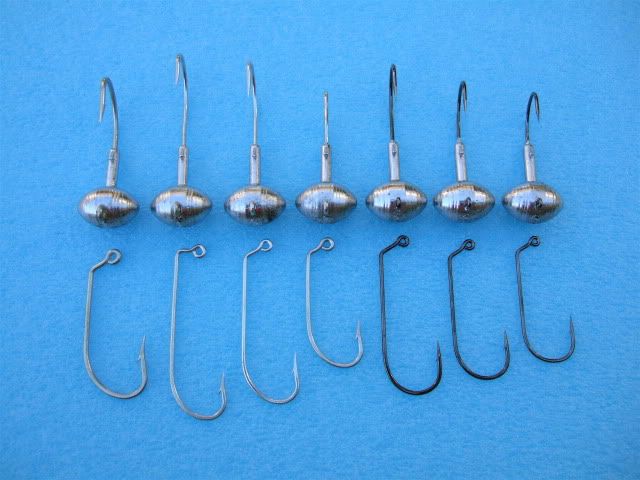 3oz. w/ 6/0-8/0 hooks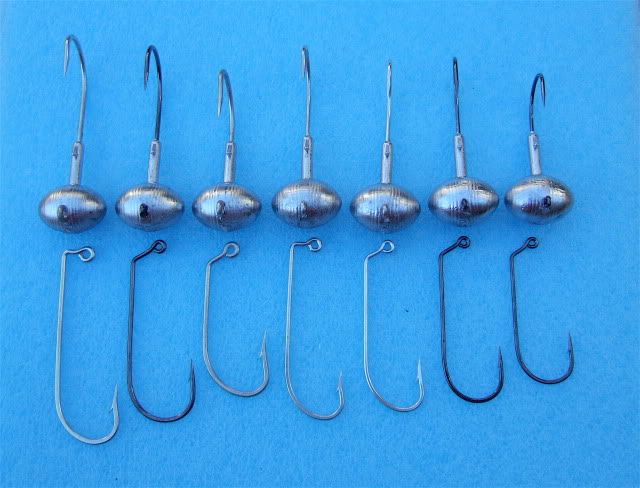 4oz. w/ 7/0-8/0 ...that's a 7/0 to the right but no sample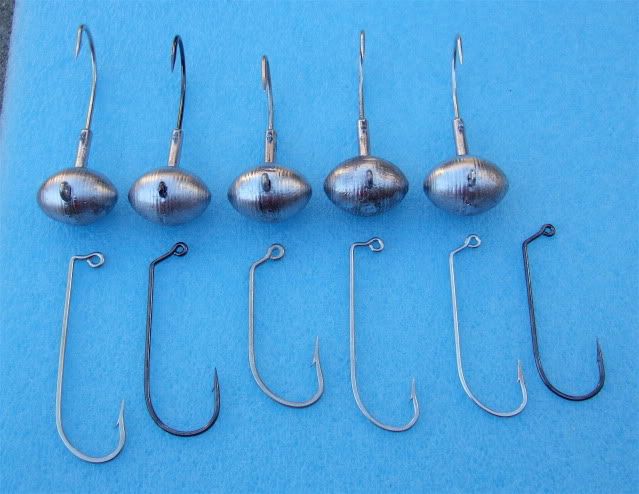 Here's a close-up of the barb of these jigheads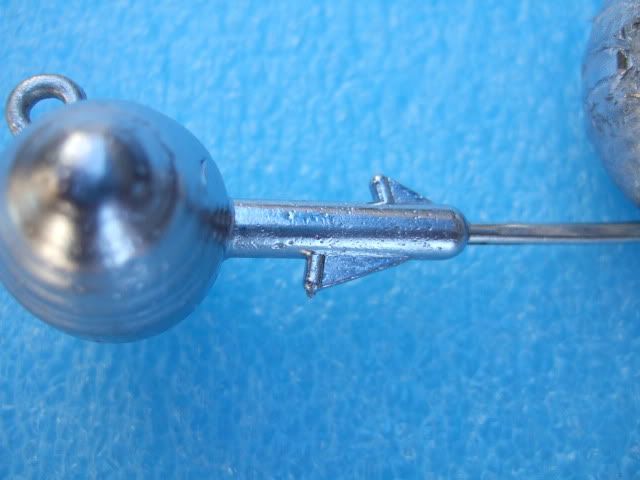 So here's my question: If I were to cut these cavities into the larger size do-it mold blank (3 cavities) how much should this mold be worth, including the $50 mold blank
and still be reasonable enough for someone to want?
I'll probably have close to or over 10 hrs per mold with the way that I'm doing it. I might be able to shorten the time if I did more than one at a time.
Still planning on adding slots for weedguard pins
I'm sort of embarrassed to tell you how long it took to make this first one
...But I am happy with the outcome
Thanks for your opinion,
Scott