This is a bait I foiled with ac tape. I then coated it with a layer of D2T. I painted with an airbrush and createx paints. Let dry one day and cleared with D2T again.
The coating seems to chip easy. I have not been using a turner. Just invert the bait back and forth till it sets up. What is the best method for painting over foiled baits? Does the adhesive on the foil have anything to do with this? Should I clean the foiled bait with something before I cover it? Or is the lack of a lure rotisserie my only problem? The chips are visible on the anal fin.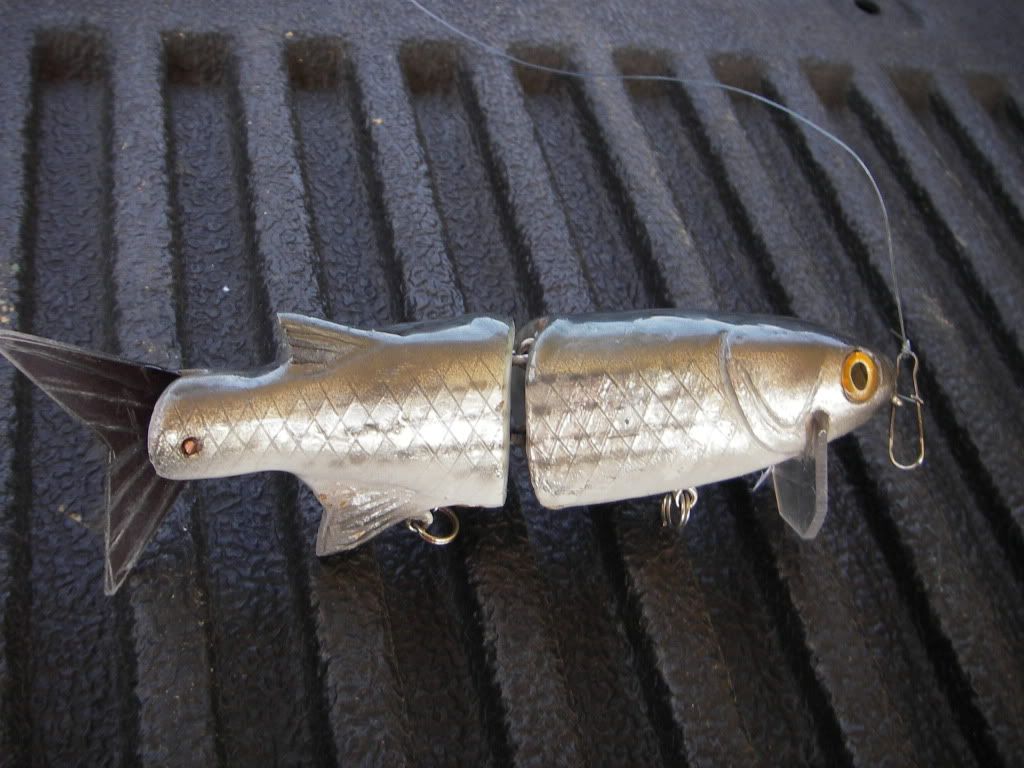 Edited by capt mike, 26 October 2011 - 03:53 PM.