Its been a few weeks since i've recieved my custom stencils from Rob and stencil momma and i absolutely love it! I was worried that since the lateral line was one full line that bending the stencil would cause the design to warp and it didnt! The stencil is very sturdy and very easy to wipe off the paint and flip the stencil around for the other side. The design i gave to Rob had multiple lines but needed it to be one line and so he went ahead and traced over my design so that he could get the laser to cut correctly. Rob not only made 3 stencils but also made a smaller set for smaller cranks when they arrived. He also sent a bunch of other stencils as an added bonus and i really loved alot of the ones he sent me. Well enough of my yapping here are photos.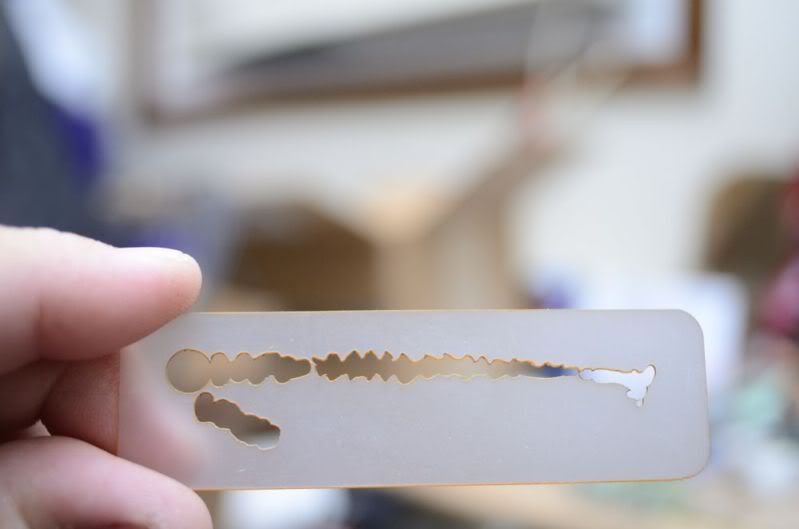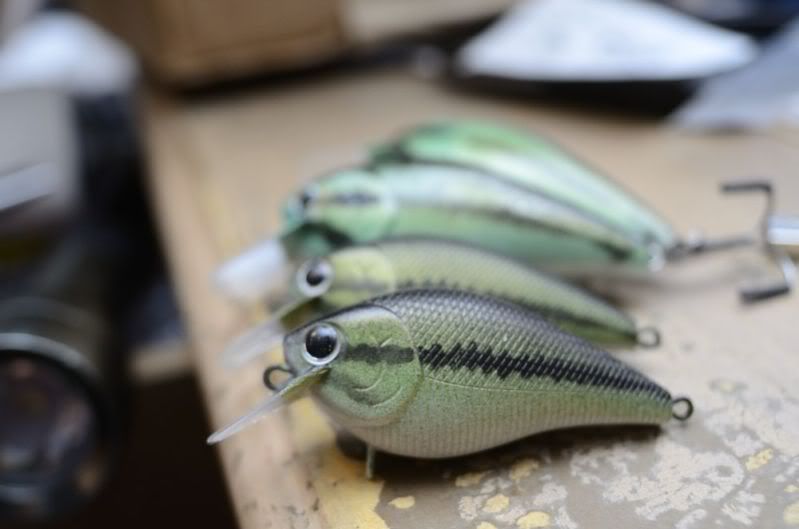 Rob sent me the freehand FH-001 that can be found on their website. I used one part of it to paint a crappie design.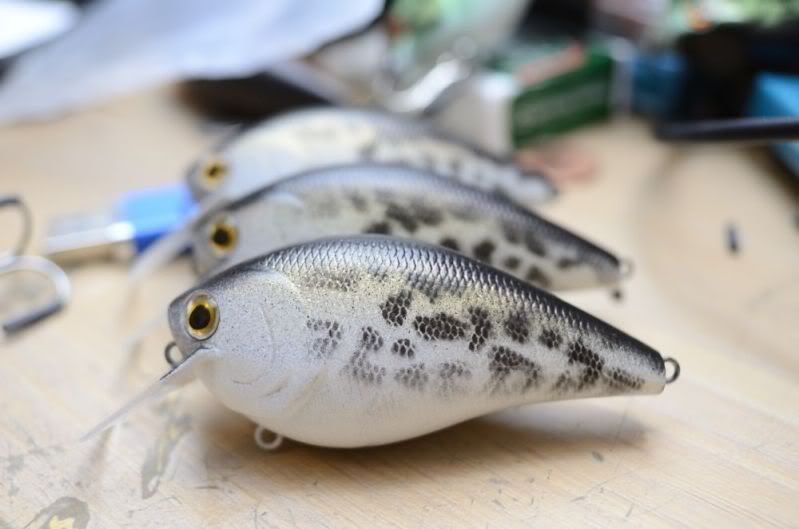 i just got to painting a craw pattern with stencil C1.5-022 as found on their website.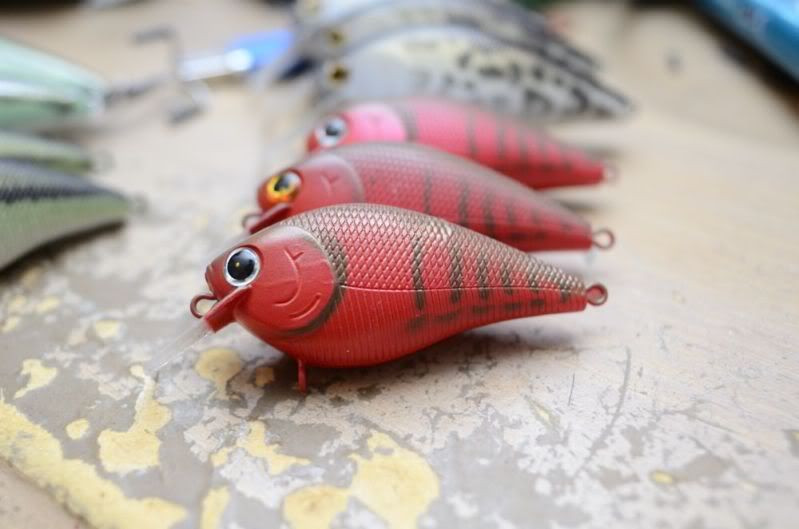 Overall i am really please with the work Rob and Stencil Momma has put until these designs and would not hesitate to order from them ever should i need a stencil they have. Despite a misunderstanding from my part as seen earlier Rob and stencilmomma are top notch to work with and very easy to communicate with. Rob even offered for me to call him and have alittle chat while cutting my stencil, i would have called if i wasn't busy myself. So if you guys need anything from lurelayouts.com but were worried about design and quality i would not wait any longer as these are one of the best products on the market today!!