Hello All,
After gleaning as much information as I could from this site and others, I decided to jump into the world of lure painting. I used to build plastic models when I was younger so I have access to a couple of airbrushes and a compressor. I bought a few lure blanks, hooked up the airbrush and gave it a go.
The first lure I did was a lipless crankbait in surf perch pattern. I live in Southern California and surf perch are a common inshore species and can be forage for bigger species such as halibut. After getting some so-so results on a test mule using the airbrush for the striped markings, I decided to hand paint them instead.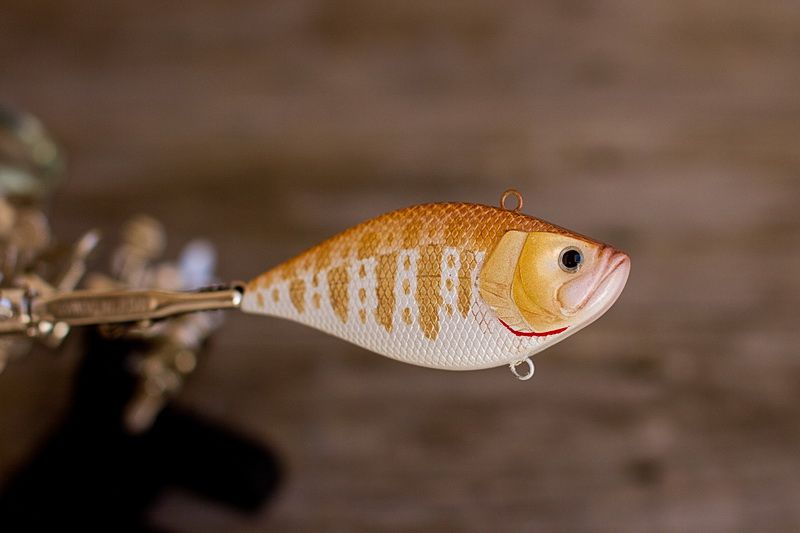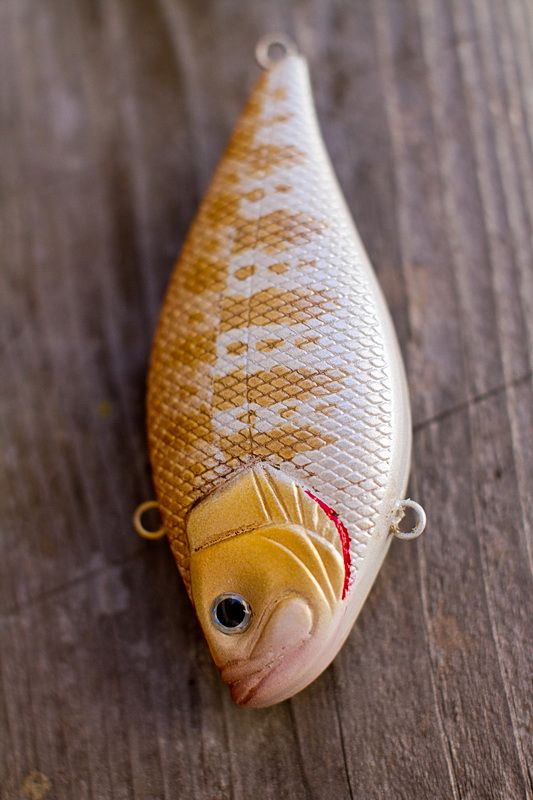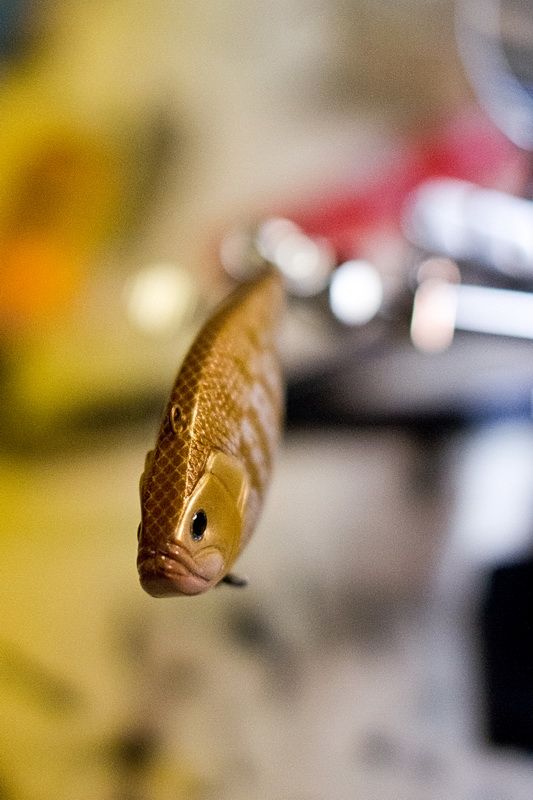 The painting was a mixture of different paints. I used a flat white model acrylic (Gunze Sagyo?) for the base coat and laid Createx Pearlized White over that. The stripes were handpainted using Testors Acrylic. Createx Gold was used to highlight the cheeks. A Testors Enamel (Manganese Brown) was used for the top overcoat. Colors are a bit off when compared to a real surf perch so I think I can improve on this the next time. I wanted to swap the eyes out so I didn't give it a final clear coat yet. Since I used such a variety of different paints, I sealed it with a coat of Pledge with Future in case the clear epoxy doesn't like the enamel.
My second lure is a Sammy-clone in rainbow trout. Tamiya White acrylic as the base coat with Createx Pearl White on top of that. I mixed the top green using Createx paints. The pink stripe is Gunze Sagyo acrylic. I handpainted the black spots using a fine paintbrush. The whole thing was coated with Devcon 2-Ton epoxy.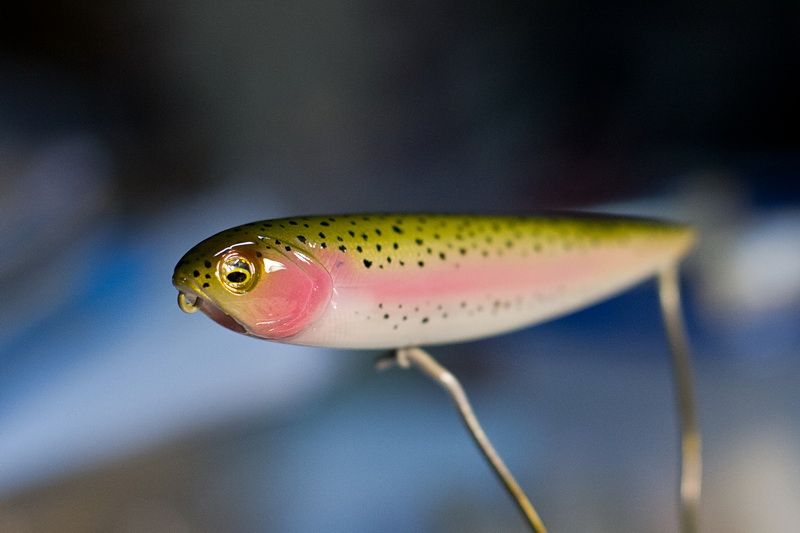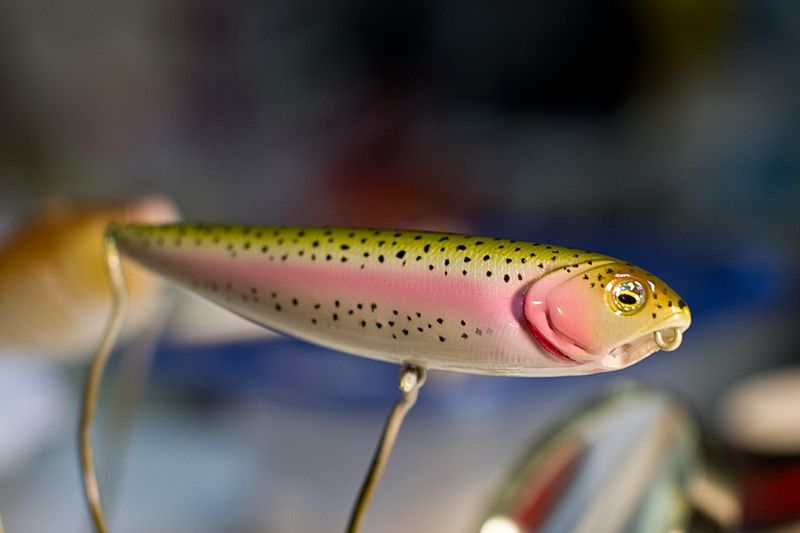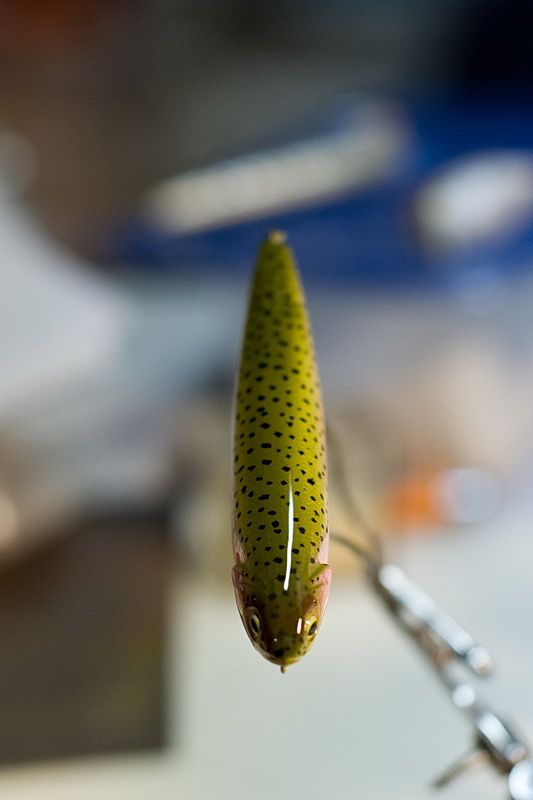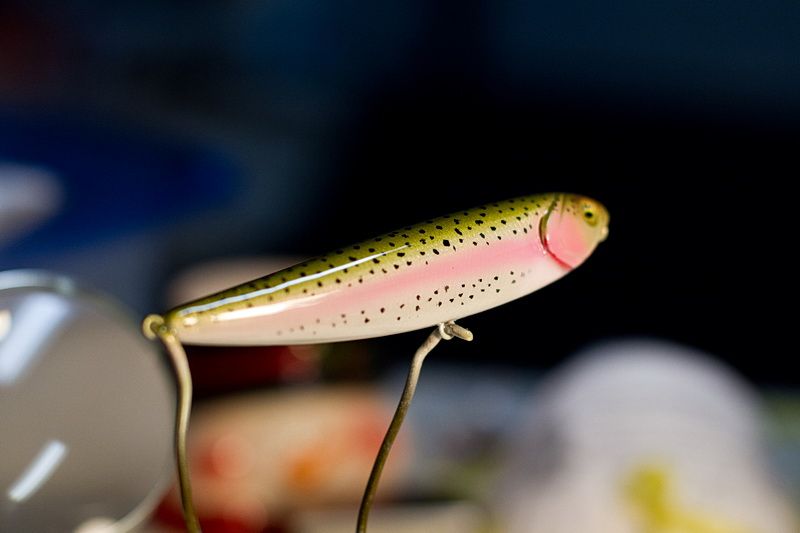 Lots of mistakes, messy airbrush work and lessons learned but we all have to start somewhere right? There is alot of stuff to grasp regarding this new hobby and I'm grateful to have found this site and the wealth of info that it provides. Hopefully I'll be able share some more!