I made this bait out of clay and durhams RHWP. My first bait was not so successful. It had a square paddle tail that was pretty thick. The tail section was pretty thin and long and the tail just sort of blew out and was all over the place.
This latest bait is thicker in the body, the tail section shorter and the paddle is very thin. Huge difference. This bait wiggles perfect and wiggles on the fall as well. I made a hook slot in it and used an owner 5/0 weighted superline hook. Also has eye sockets, and scale detail.
I did the whole project this afternoon start to finish. That's why the bait is dull. I have not sealed it yet. Very happy, see what you think.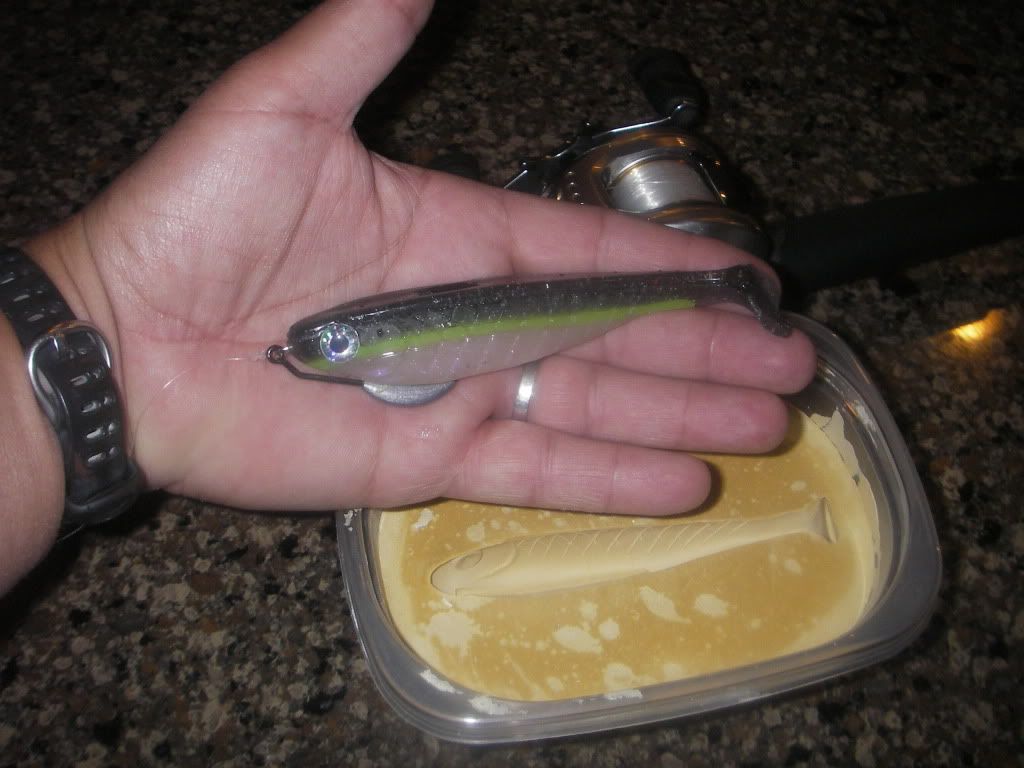 Edited by capt mike, 06 May 2012 - 10:35 PM.