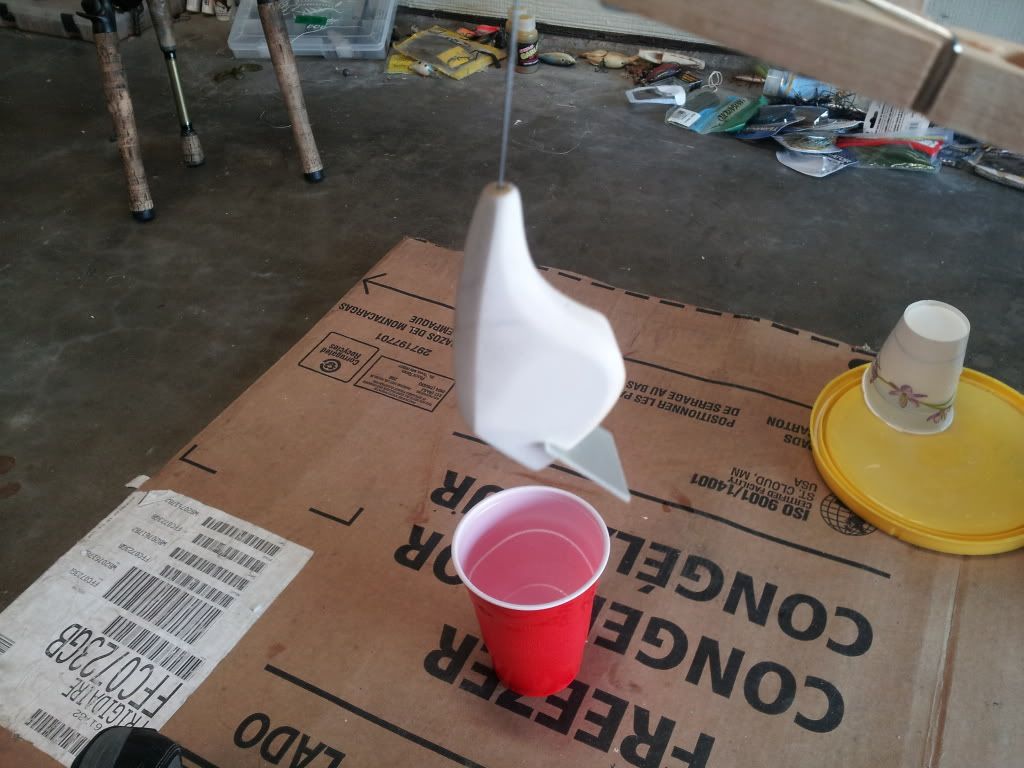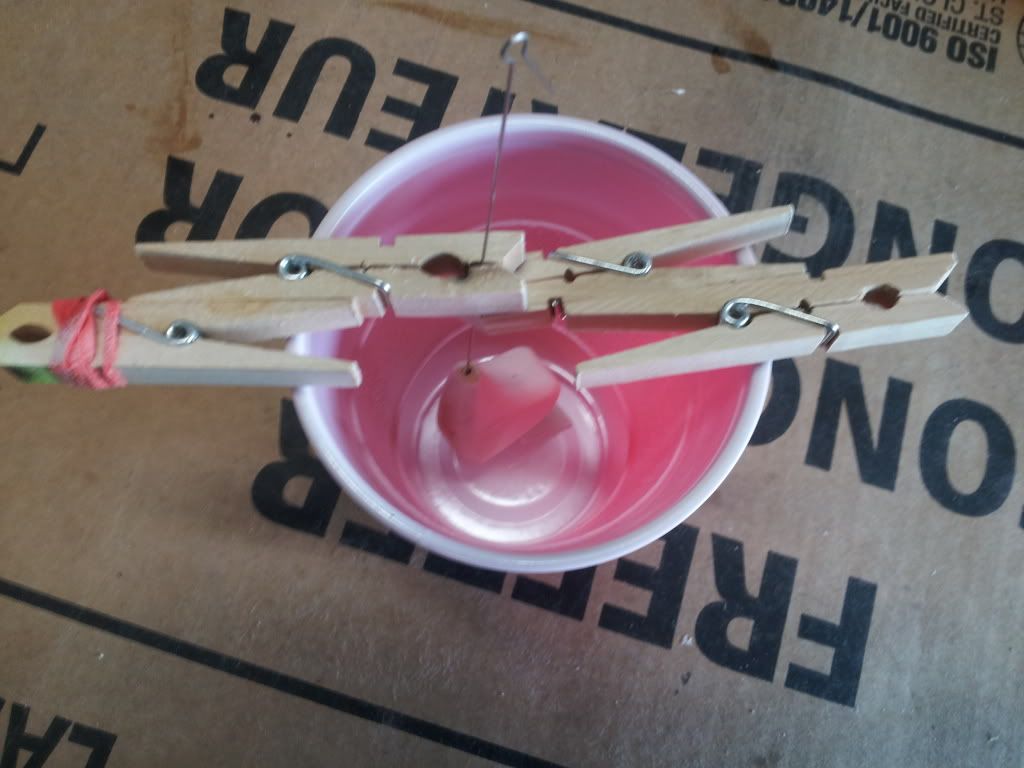 Position the lure so that it is just off of the bottom of the cup (this is more of a reference point for when the lure is submerged in rtv)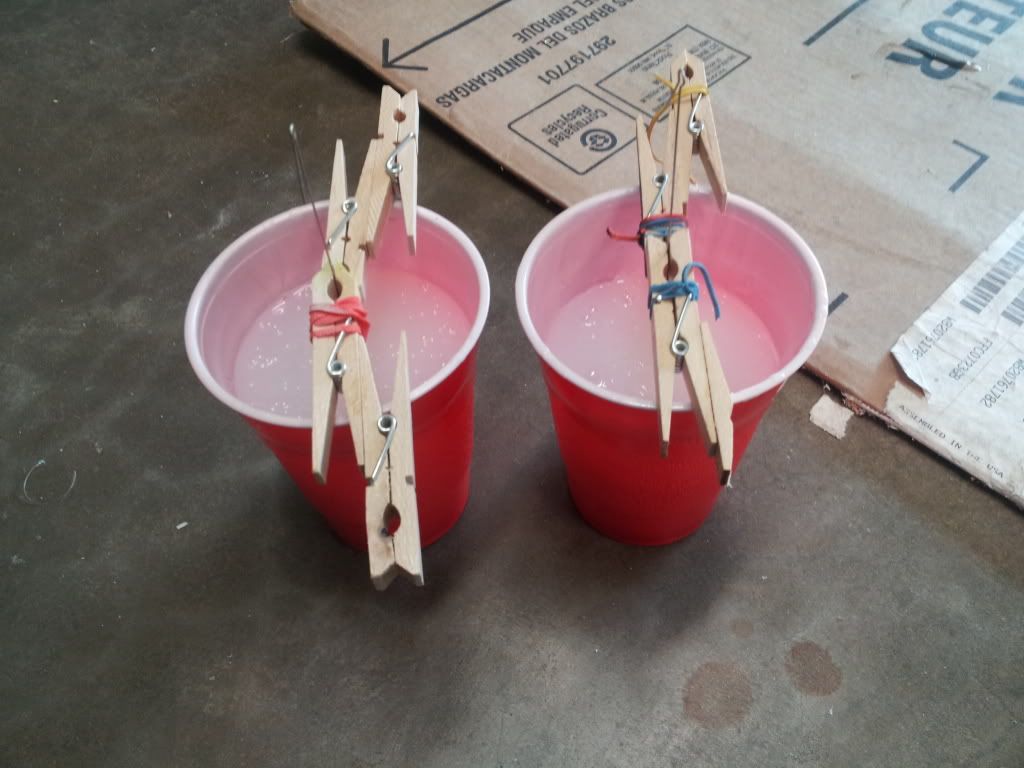 I recommend brushing rtv on the lure before completely submerging. This eliminates any chance of air bubbles getting trapped against the lure.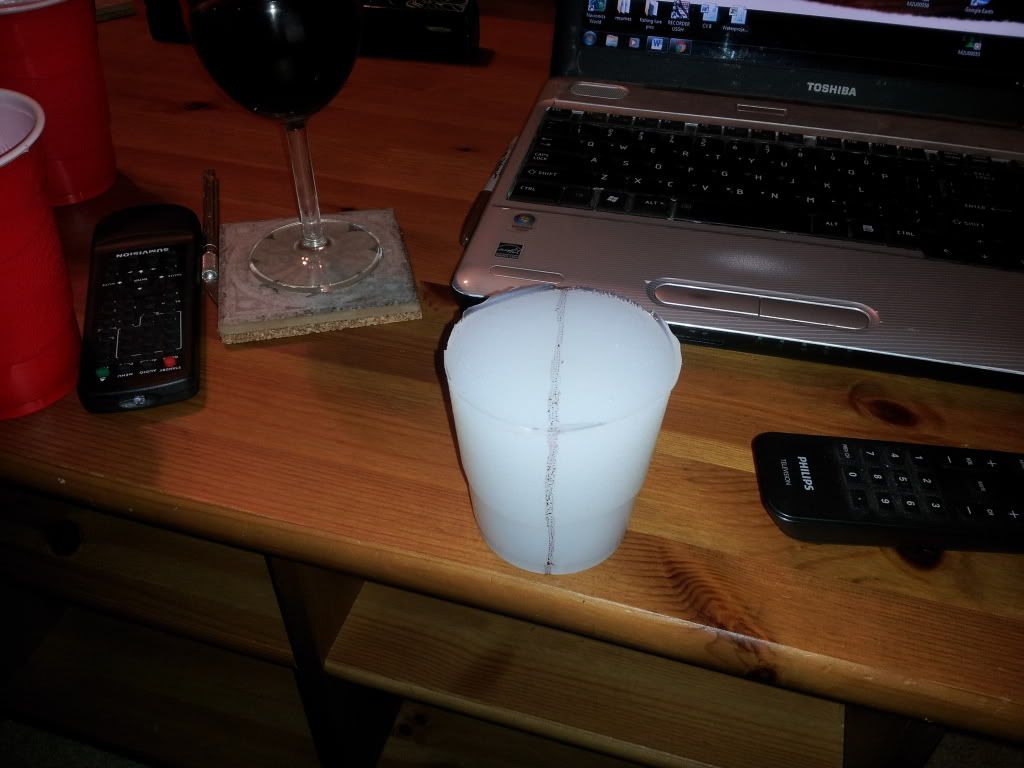 Draw a reference line to cut with the exacto (I actually recommend marking the cup if you are not using a clear rtv). I try to cut down the back of the lure.
I set up this pour with a lip that I leave in the rtv to make my slot (I just coat it with petroleum jelly in between pours). I also do not cut more than necessary to avoid as many seam lines.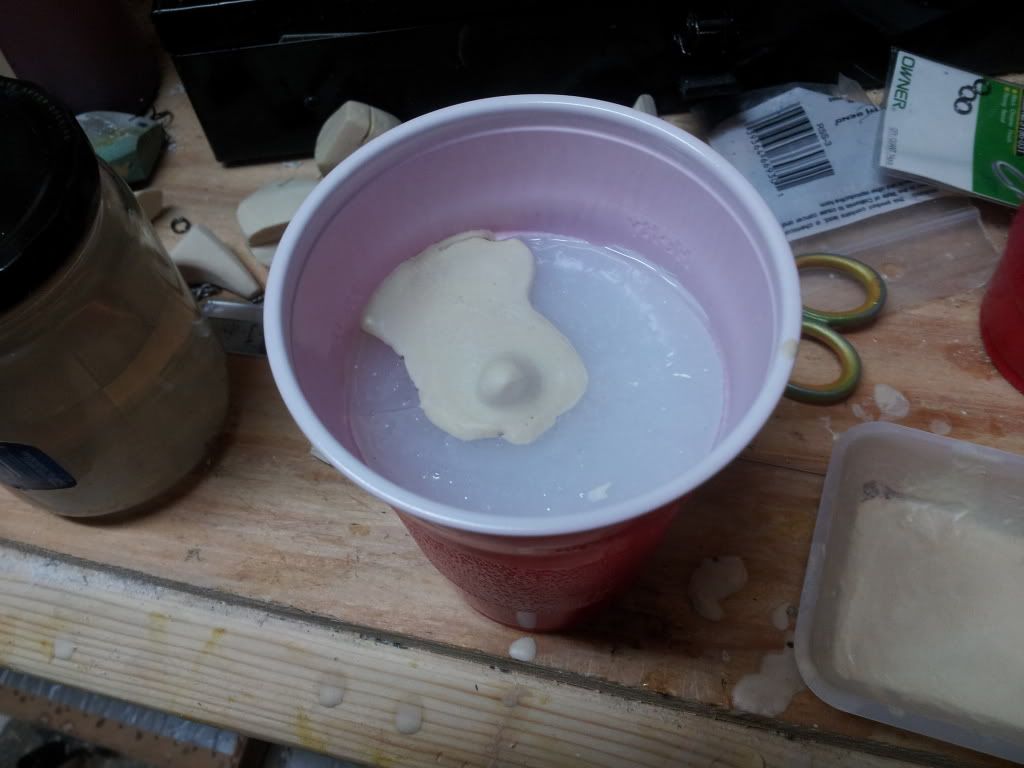 Rub some petroleum jelly on the outside of the mold and press back into the solo cup. Pour your resin of choice.
Plaster of Paris out the finished product and trim.
Hope this helps. I haven't made a 2 piece mold since trying this method. Also, I must give credit, if it were not for the slip mold tutorial I probably would have never tried this.