Trying out a new lip shape: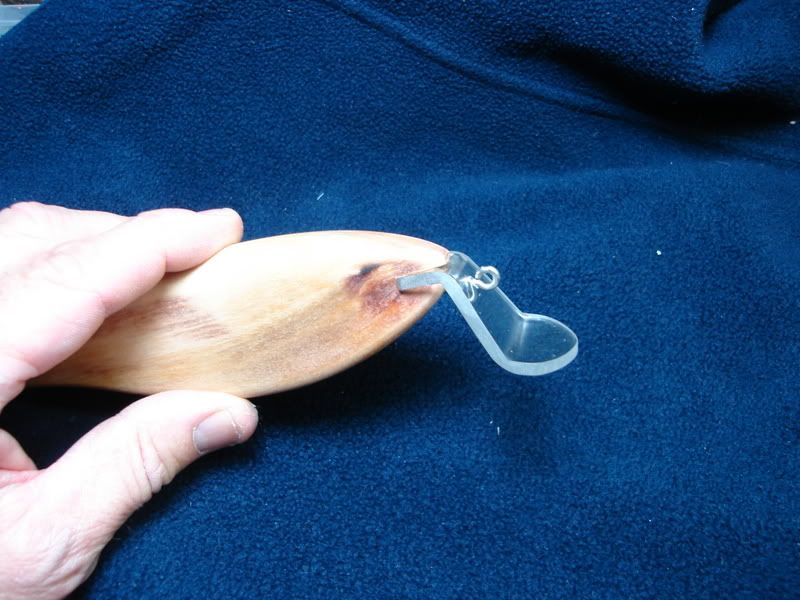 I know its not an innovation, but I'm hoping it works, because from my experience, this lip pattern has some advantages because it can keep fat baits from rolling over and it allows the lure to run a bit shallower while at the same time keeping farther behind the boat while trolling. If it works, I'll be able to build baits that stay in the 4 to 8 foot zone without being right so close to the boat while musky fishing.
This was my first attempt. I'm hoping to try it in larger and smaller sizes to see what effect it has on this and other body configurations.
The baits shown is about 6 inches long made from 1/2 inch cherry.
Now I got to wait for the local river to thaw.