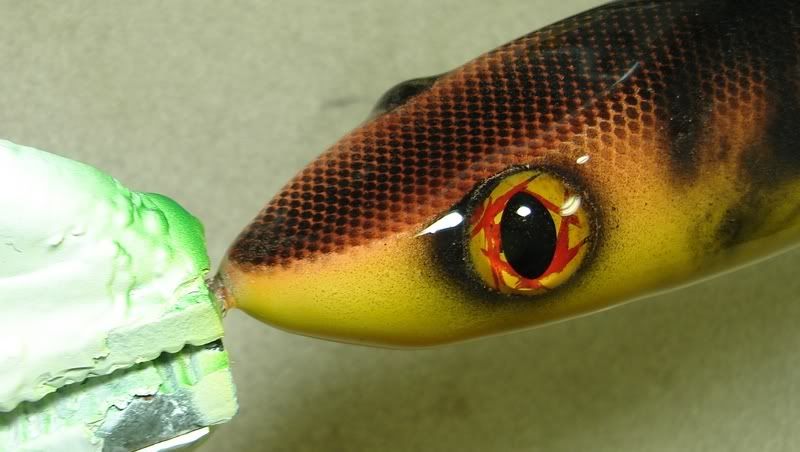 This was my first attempt at a lathe-made jerkbait with a Lexan guide on the tail. I'm still trying to figure out a way to build a jig that will allow me to make the tail cut on the same horizontal plane as the slope-cut on the forehead of these things.
I eyeballed this one and luckily it came out right, but I was hoping to get some idea from some of the engineering minds on this board.
You cut the forehead on the beltsander, then you need to cut the slot for the lexan piece that goes in the tail. That's where it gets VERY tricky. It has to be level, meaning that if the tail guide (which looks like a lexan lip stuck in the tail) is cut at the wrong angle, the bait will swerve to one side and either up or down because it acts like a tail rudder.
Any ideas on how to build a jig to coordinate the head slope which is flat and the tail slot?
And while we're at it, cutting the tail slot is problematic because even if you've got the angle right, you have no flat surfaces to use as a guide to make sure you cut the slot evenly and straight on the horizontal axis of the tail.
Ideas on that would be appreciated also.