In the summer of 2006 I had an idea for what I thought would be a better lure. So I began my reasearch on how to make a wooden lure and got my hands on tons of information but non of it compared to what I learned from everyone on this site.
I never posted a question because I was always able to find my answers using the search function.
I never answered another's questions because I was not qualified to do so.
Today pike opened in my area for the season and I went out with the lure I designed and handcrafted with everything I learned form this site.
I use poplar, I sealed the wood with the plastic/laquer thinner, I used craft paint sprayed on with a spray gun and I sealed it with envirotek lite. I only had a bath tub to test it during the winter so I really didn't know if it was going to work.
Well a picture is worth a 1000 words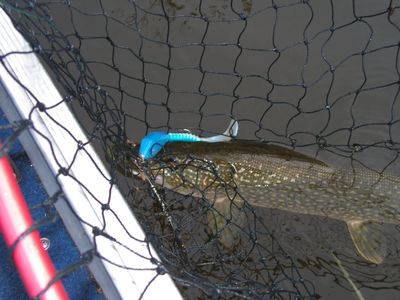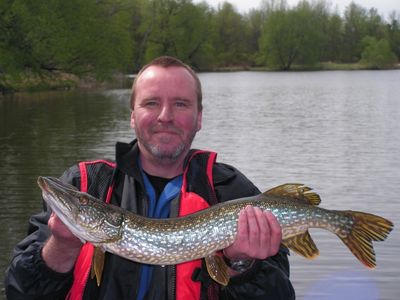 Not a very big pike but to me she is the most beautiful fish I have ever caught and this was with a cold front rolling thru which usually makes the fishing incredibly tough
THANK YOU to everyone on this site who has made me an incredibly happy man. Normally I wouldn't have such a happy look on my face for a fish this size, she was 28 1/2 inches long
As time permits I will return the favor and post some of the things I have learned thru trial and error and perhaps help some else experience something like this.