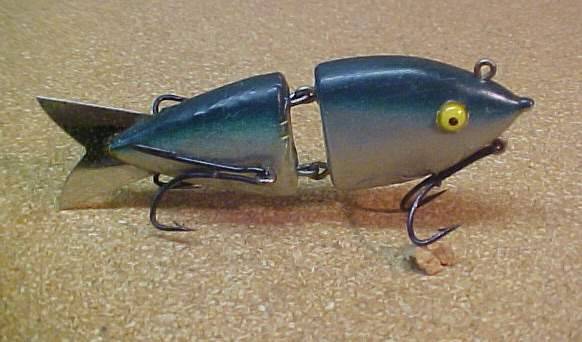 Although I have no interest in collecting, I enjoy reading about and researching of old bait patterns and designs. The above captioned bait was made by K and K Manufacturing in Toledo, Ohio circa 1907.
It could be quite comfortable in our TU gallery and I'd venture to say that it would probably have a decent shot at the muskies on a few of my local haunts.
There is nothing new under the sun.